"Hidden Gems of Malvern, Pennsylvania" originally appeared on The Town Dish. By Emily Kovach.
Thanks to the historic nature of the city, Philadelphia is bordered by a series of bucolic small towns that constitute the Main Line and the Western Suburbs. These boroughs, often centered around main thoroughfares, such as Lancaster Avenue, each have their own personality and charms, from homegrown art scenes to lively bars and restaurants to independent businesses where you can shop for clothing, groceries and more.
Malvern, located toward the end of the Main Line, about 25 miles west of Philadelphia, is a perfect example of this type of community: a vibrant town with a long history of its own. Settled by Welsh immigrants in the 17th century, its population and economy grew thanks to its location in the 1800's as the junction of the Philadelphia and Columbia Railroad and the West Chester Railroad. It is now considered a desirable modern suburb due to its easy accessibility to Philly via a commuter rail line, its lovely, walkable downtown lined with shops and eateries and its tight-knit neighborhoods featuring a diverse array of architecture.
Whether you're a longtime Main Line resident or looking for an easy and fun day trip to this village-esque town, here are five suggestions of stops you should make in Malvern: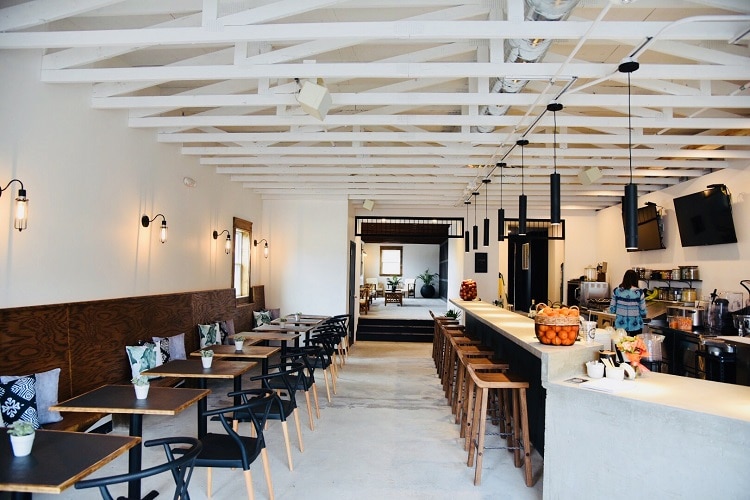 This is the kind of all-day cafe that every town needs! A&M Factory has a hip-but-welcoming vibe that makes it the perfect stop for a morning coffee meeting, leisurely breakfast, lunch date or casual dinner. Diners with food allergies and restrictions love that A&M's kitchen is grain- and gluten-free, dairy-free (except for the occasional use of goat cheese), peanut-free, cashew-free and soy-free. Plus, there are no GMO products in sight, all of the produce used is organic, and all of the meat is pasture-raised.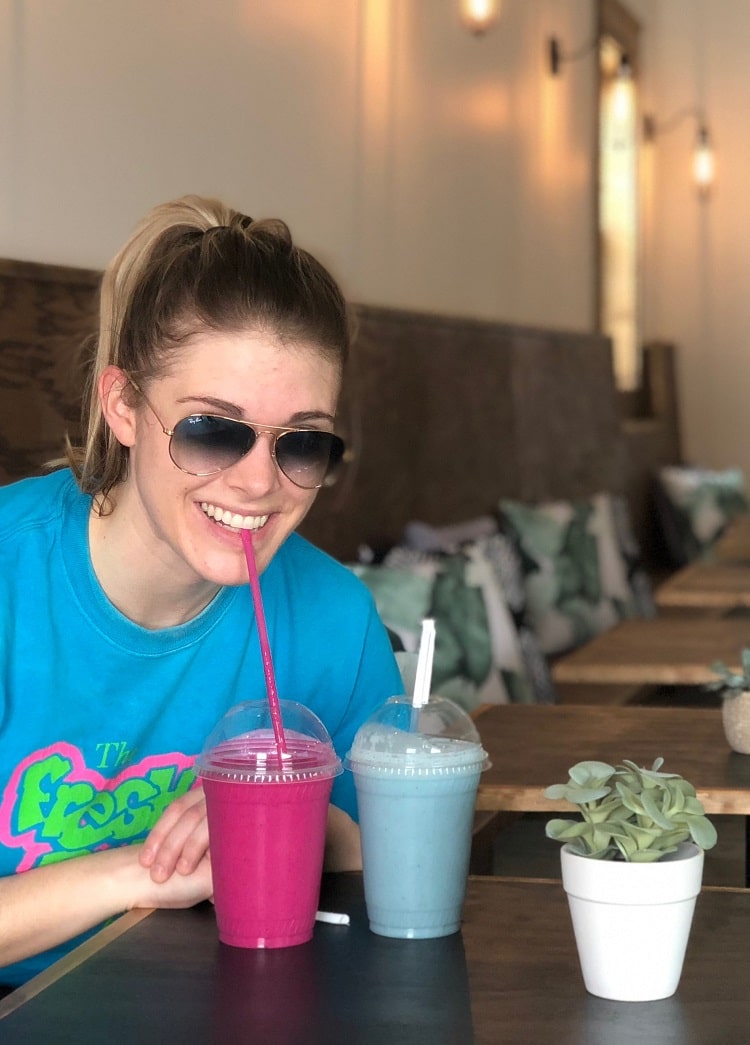 What you will find plenty of is satisfying, nutritious fare, like the pesto chicken salad and cauliflower "cheesesteak" sandwiches on grain-free focaccia, açai berry smoothie bowls, and open-faced smashed avocado on a grain-free bagel with turmeric and Himalayan pink salt. There's also an extensive fresh juice, protein shake and smoothie menu. Customer favorites include the Matcha Muscle smoothie, with coconut milk, spinach, banana, matcha and stevia, and the Florida Glow juice, with orange, lemon, apple, carrot, turmeric and ginger. Stop by to taste the bright, clean flavors of A&M Factory for yourself! 360 Lancaster Ave.; (484) 318-7537.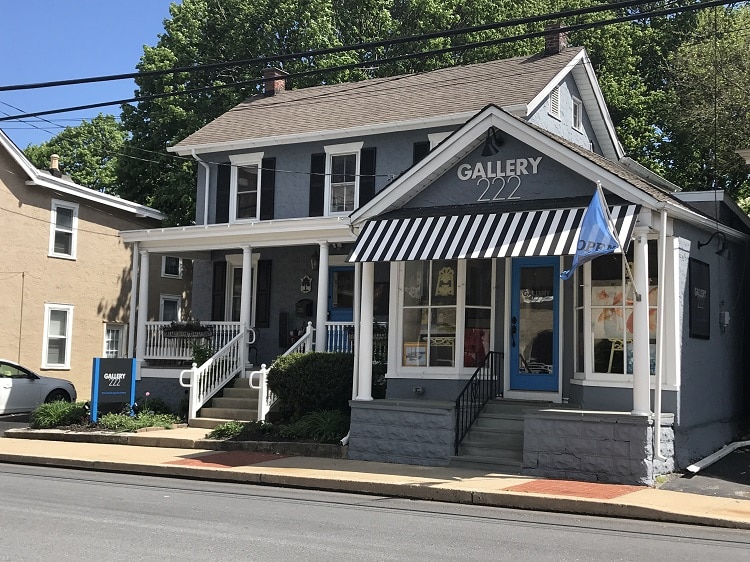 Malvern's reputation as an "artsy" town can be credited to community-minded establishments such as Gallery222. Founded in 2016, this spot was conceived as a place where working artists, their friends and the community could meet. Gallery222 houses four studio spaces for artists, as well as a commercial art gallery that frequently hosts exhibitions by both established and emerging artists, many of whom hail from the surrounding region. Recent gallery shows included Nurture to Nature, showcasing the work of artists Kristi Spillman Gilfillan and her mother Joan Spillman. Upcoming is Plein Air Malvern on June 23 and 24, when 10 artists will set up easels outdoors and paint scenes from the town, whatever the weather.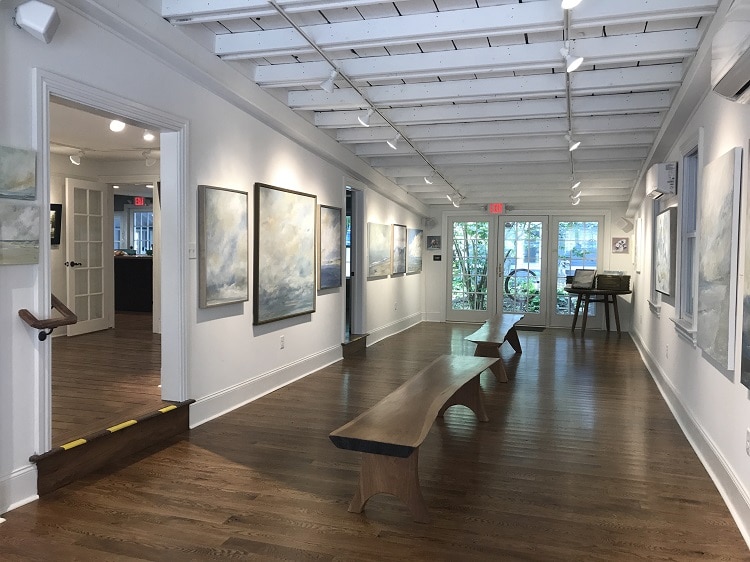 Gallery222 is available to rent for special events — its gallery spaces, on-site kitchen and connected garden spaces make it a popular venue for cocktail parties, business meetings, showers and brunches. To view the current show on display, visit Gallery222 Wednesday through Saturday between the hours of 11 a.m. and 5 p.m. From Sunday through Tuesday, the gallery is open by appointment only. 222 E. King St.; (610) 608-6636    
This cozy little breakfast cafe is located in an old house right off East King Street in downtown Malvern. Devotees flock to Julie Anne's Place for classic, homestyle breakfast dishes like veggie-studded omelettes, fluffy pancakes, decadent stuffed french toast and coffee — lots of good, strong coffee. The focus on the menu is simple, quality food, with friendly servers tying the experience together. The atmosphere is warm and welcoming, and the no-frills menu makes it a great place for families to enjoy an affordable, enjoyable brunch.
Though weekends are packed with guests (the dining room only seats about 20 guests at once), weekdays are a bit easier to grab a spot at Julie Anne's Place. It's open every day except Monday, starting at 7 a.m. each day, and starting at 7:30 a.m. on Sundays. Grab a light breakfast of a blueberry muffin or cinnamon bun, or go all out with the Mexican Mess (a riff on huevos rancheros) — no matter what you order, you'll leave satisfied. There are also plentiful lunch options, as well, like a classic chef's salad and a grilled reuben sandwich. Just don't wait until it's too late in the day: Julie Anne's closes up shop at 2:30 p.m. each day. 22 S. Warren Ave.; (610) 640-1482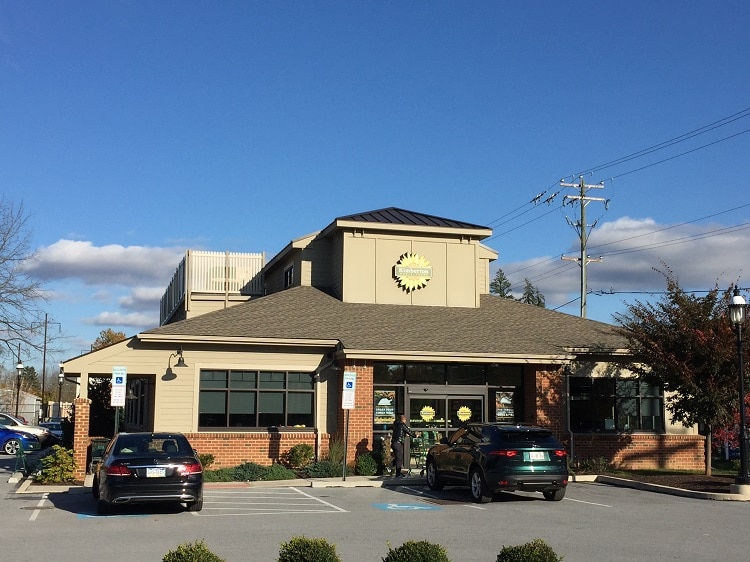 Since 2014, Kimberton Whole Foods (KWF) has been the place to go for Malvern residents looking for wholesome, high-quality groceries. The market offers an impressive selection of organic produce, raw dairy, humanely raised meats, specialty and gourmet foods and baked goods. Its Apothecary department is unparalleled, with a staff of experts on hand, ready to help answer any and all questions about the supplements, natural body care and household items lining the shelves. KWF's selection goes beyond food and wellness care products — peruse the books and gifts section for sustainably made items and fair-trade brands. If you love shopping local, this is the place for you: Kimberton Whole Foods works with over 200 local producers to source a wide array of products, from apples to greeting cards.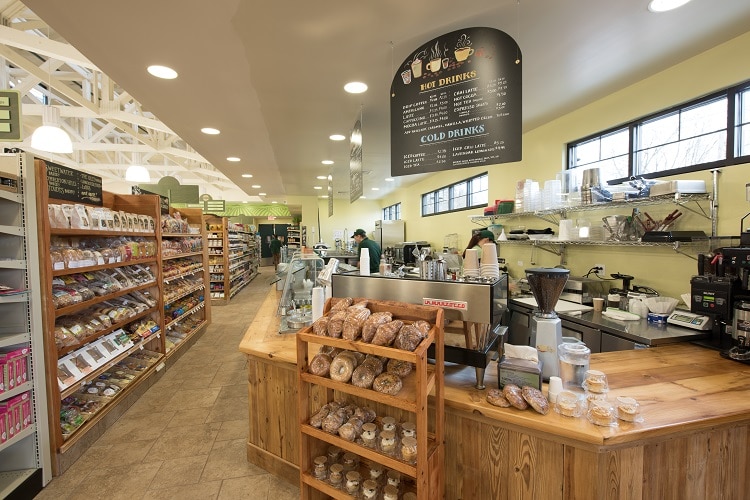 Of its six locations in the region, KWF's Malvern store is one of three that also includes a deli and eat-in cafe. The same care and quality used to stock the store are taken in the preparation of the organic juices, smoothies, coffee and tea drinks, made-to-order sandwiches and breakfast options on its menu. All of the items and made from scratch with the same produce and meats on offer in the rest of the market. For an quick and stress-free dinner for the family, pick up one of KWF's many delicious prepared foods, like organic grilled veggie burgers and organic baked salmon salad. 429 E. King Rd.; (484) 324-2800  
For the tastiest frozen treats, Malvern residents know to head to Scoops N' Smiles, a classic ice cream shop in the heart of town. Kids and adults, alike, can't help but contain their smiles when surveying the 20 rotating flavors of its Dutch Farm and super-premium ice creams! On any given day, you'll find classic chocolate and vanilla alongside gourmet options, like raspberry cheesecake, salted caramel and coconut almond joy, as well as kids' favorites like cotton candy and cake batter swirl. Choose from toppings galore to adorn a cup or cone, or go big with an epic waffle sundae. Other treats are also available, like milkshakes, water ice, slushies on tap and soft pretzels.
Scoops N' Smiles is available for event catering, both smaller gatherings and larger functions. Unlike so many ice cream shops, this one is open year-round for your ice cream enjoyment, Tuesday through Sunday. Don't leave downtown Malvern without a scoop from Scoops! 327 E. King St.; (484) 329-6119
Where are your favorite spots in Malvern? Let us know in the comments!
Kimberton Whole Foods also has locations in Collegeville, (484) 971-6055; Kimberton, (610) 935-1444; Downingtown, (610) 873-8225; Douglassville, (610) 385-1588; and Ottsville, (610) 847-2419.
---
Julie Anne's Place photos: Ed Williams | All other photos: Respective businesses listed | "Hidden Gems of Malvern, Pennsylvania" originally appeared on The Town Dish. By Emily Kovach.