Article originally appeared on The Town Dish. By Morgan Paese. 
Go green this spring! One way to start is to rid your home and wellness routine of harsh chemicals and toxins.
Switching to green cleaning and healing methods is easier and more effective than you may think. With naturally occurring antiviral and antibiotic qualities, essential oils can be used not only to clean the kitchen or bathroom but also to treat minor scrapes and clear out sinuses.
As a natural community market, Kimberton Whole Foods is your best source for essential oils and resource for recipes for spring cleaning and wellness. All KWF locations house an extensive Apothecary Department, complete with a knowledgeable staff to guide you through the aisles.
KWF wants you to be confident in your purchases; to that end, the staff is constantly learning and actively using the items they carry. Kimberton Whole Foods helped us put together a DIY guide to getting started with essential oils.
What Is an Essential Oil?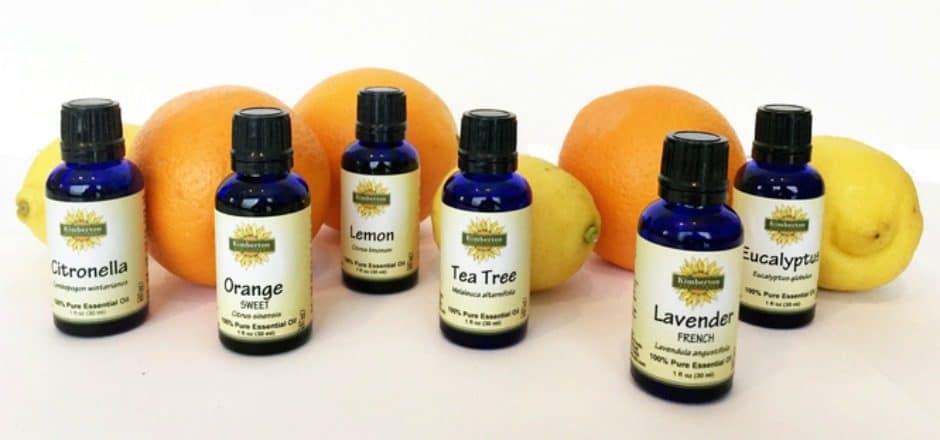 Essential oils (EOs) are super concentrated substances extracted from a variety of plants. The essential oils carried at Kimberton Whole Foods, including their store brand and Aura Cacia, are made with sustainably sourced, pure and simple botanical ingredients.
Why EOs?
Essential oils are an effective alternative to chemically based cleaning products, which can contain toxins that have the potential to enter the body as you clean. Additionally, essential oils have many potential benefits when used topically. Each EO has its own set of healing and cleansing characteristics, and benefits are received through either application or inhalation.
Keep in mind that it is necessary to properly dilute EOs before use, particularly on the skin, because of their concentration.
Top 5 Essential Oils
Kimberton Whole Foods recommends having these 5 essential oils on hand this spring for a multitude of uses:
Lavender
Commonly known for its calming characteristics, lavender oil also possesses antibacterial traits, making it very versatile for any area in the home. KWF team member Lauren suggests, "Apply several drops of lavender essential oil to a cotton ball. Start your vacuum and suck up the cotton ball before vacuuming your carpet and area rugs for rooms that smell fresh and fragrant!"
Carisa, a team member from the Ottsville location, also utilizes lavender as part of her cleaning routine. "I make my own all-purpose spray with distilled vinegar, water, lemon juice, the magic drop of dish soap and some essential oils. I typically use lavender, which smells nice and also deters most pests. Another tip is to add lavender essential oil to mop water."
Tea Tree
Tee tree oil is antibacterial and antiviral, and it is commonly suggested for addressing skin issues such as acne, rashes or fungal infections like athlete's foot. Ciara from the Apothecary team suggests, "Keep tea tree oil on hand for its recognized effectiveness against minor infections. In case of a minor abrasion, put some drops of tea tree oil in hot water and soak."
Orange
Orange essential oil has a wide range of properties. It can be used to energize the body, as an anti-inflammatory or as an antiseptic, and it's tough on grease and sticky household surfaces. Jake, Department Head of the Downingtown Apothecary, suggests combining EOs with baking soda, distilled vinegar or water to clean your countertops.
Eucalyptus
Keep eucalyptus on hand for its known effectiveness in providing respiratory, joint and muscle relief. It's also useful for cleaning up more stubborn messes around the house. Catherine from the Downingtown location explained, "Eucalyptus oil acts as a natural alternative to Goo Be Gone and can clean up any sticky residue from tape, gum, stickers, etc. It's also great for the old gum-in-hair!"
Paige from the Apothecary team uses eucalyptus oil for self-care. "When you're feeling stuffy, put a few drops of eucalyptus oil on the shower floor. The hot water from the shower will hit the oil and fill the air with a steamy fragrance that can clear your sinuses. You can use citrus essential oils in a similar manner for an energizing effect."
Lemon
Lemon oil is great to use when washing dishes and laundry. Becca, Director of Marketing, states, "I like scenting my laundry naturally by adding essential oils to a damp washcloth and putting it in the dryer during the last 15 minutes of the cycle."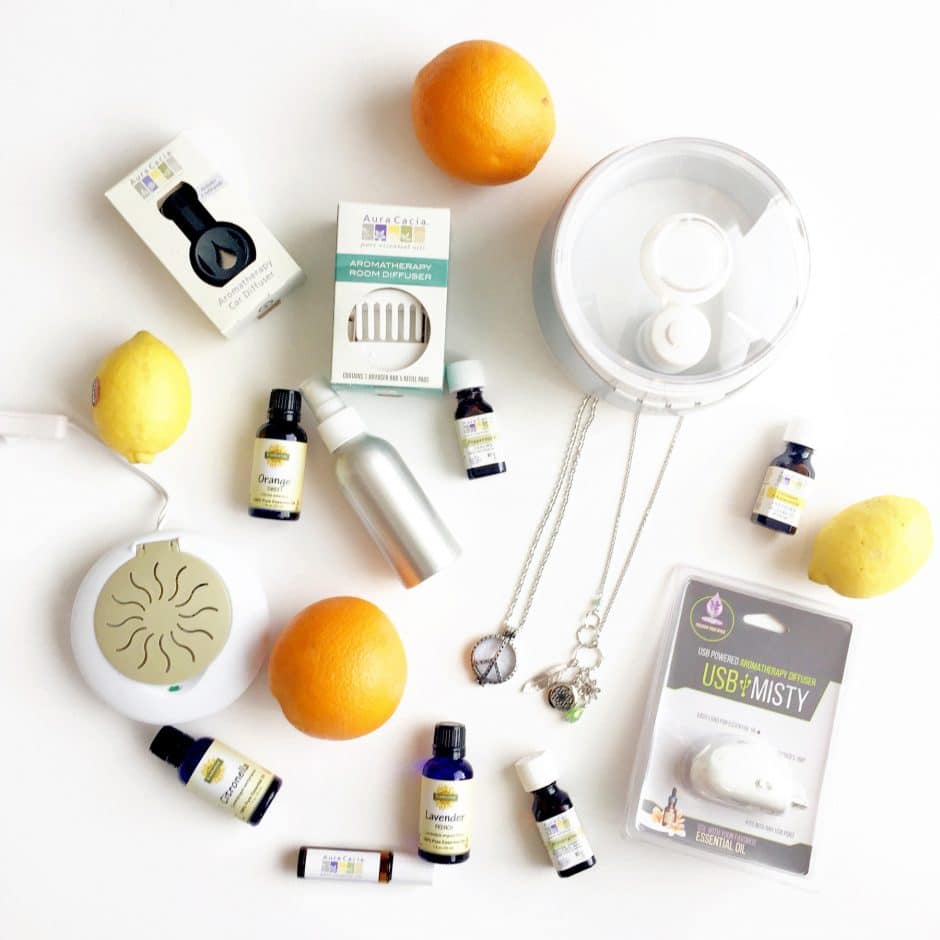 Ready to get started? Try Kimberton Whole Foods' quick and easy method for making your own hand soap:
Lemon & Lavender Essential Oil Hand Soap
Ingredients
28 drops lavender essential oil
16 drops lemon essential oil
4 drops peppermint essential oil
4 fluid oz. unscented liquid soap, Castile-type
4-oz. amber glass bottle
Method
In bottle, combine essential oils.
Top off bottle with liquid soap, replace lid and shake gently until well blended.
To use, apply a small amount to wet hands, work into a lather and rinse with warm water.
For more home care or self-care recipes, check out KWF's Essential Oil Recipes online as well as the Aura Cacia website.
Kimberton Whole Foods also carries an array of essential oil accessories, including glass spray bottles and small jars for DIY recipes, decorative ceramic and glass diffusers, aromatherapy necklaces (just add a few drops of your favorite scent and enjoy all day long!) and all the natural ingredients you need to make your own recipes.
Aura Cacia and KWF brand essential oils can be purchased at any of the six Kimberton Whole Foods locations: Collegeville, (484) 971-6055: Kimberton, (610) 935-1444; Downingtown, (610) 873-8225; Malvern, (484) 324-2800; Douglassville, (610) 385-1588; and Ottsville, (610) 847-2419.
Kimberton Whole Foods staff are not medical practitioners and do not diagnose, treat or prescribe in any form. Always discuss with your medical practitioner before using any alternative medicines or remedies.
---
Article originally appeared on The Town Dish. By Morgan Paese.