Article originally appeared on The Town Dish. By Emily Kovach.
Like so many American towns, Downingtown has experienced an economic renaissance over the past decade, with new businesses opening and the culture flourishing. This has been a wonderful development for residents and visitors alike, with an expanding number of retail options that provide alternatives to corporate chains and big box stores.
But, even if you live in town, you might not be aware of just how many hidden gems Downingtown has to offer! We understand — sometimes you get stuck in your routine and routes and rarely turn down certain streets, or find the time to try a neighborhood newcomer.
Here are a handful of our local favorites for you to explore: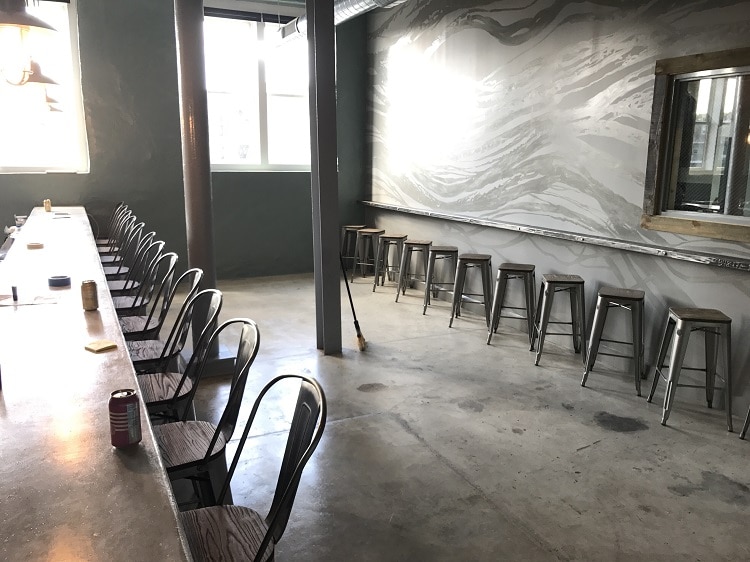 We heralded this exciting new brewery when it opened in late September in 2017, and judging from the reaction on social media, people in the community were thrilled with having more options for locally-made craft beer! The 10-barrel brewery creates a range of brews, from hoppy and bright double IPAs to easy-sipping, low ABV milds, to delicate and delicious kölschs. The talented brewing team sometimes collaborates on projects with other locals, like its recent rum barrel-fermented cider King in Arms, made with Dressler Estate, a Downingtown-based family-owned cidery. The modern, minimal space features a hand-poured cement bar atop a front created from reclaimed pallet wood. Enjoy a freshly made draft on site, and then take home your favorite in a crowler (large, sealed aluminum can).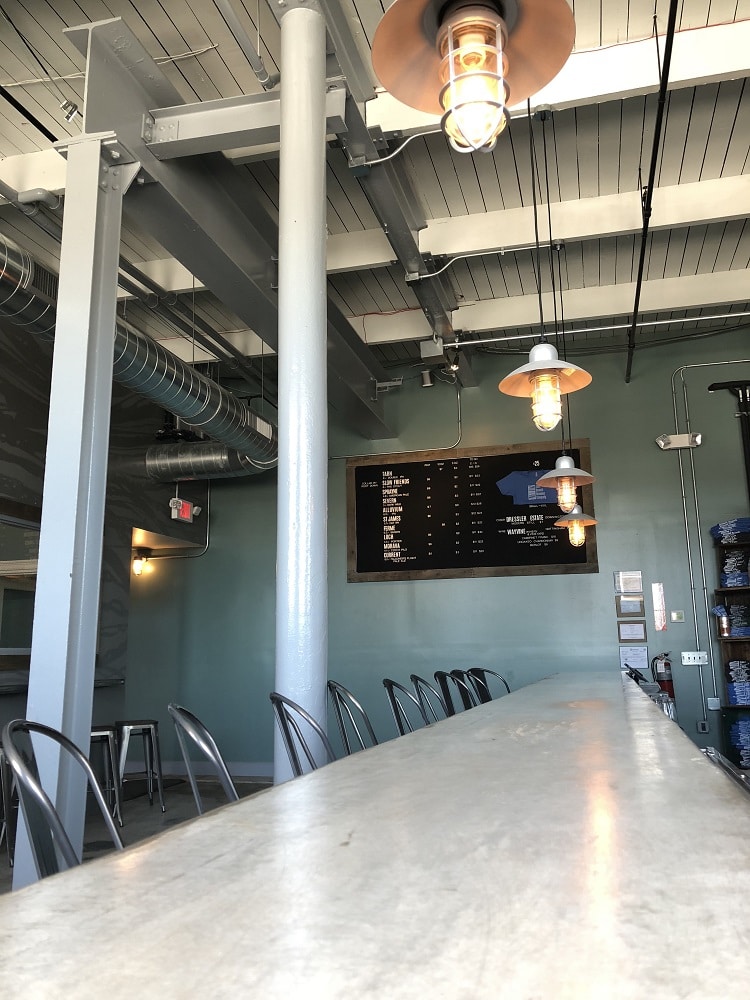 Food trucks often pull up outside to offer beer-friendly bites, and plans are in the works for East Branch Brewing to add a restaurant space with a small, open kitchen to the second floor of its building! No date has been set for this yet, but stay tuned to The Town Dish for updates on this exciting development. Also coming soon: Estrella Tacos y Mas, just a stone's throw away from the brewery! Visit on Wednesday between 4–10 p.m., Thursday from 3–10:30 p.m., Friday from noon–11 p.m. and Sunday from noon–9 p.m. (closed Monday and Tuesday). 202 E. Lancaster Ave.; (484) 593-0815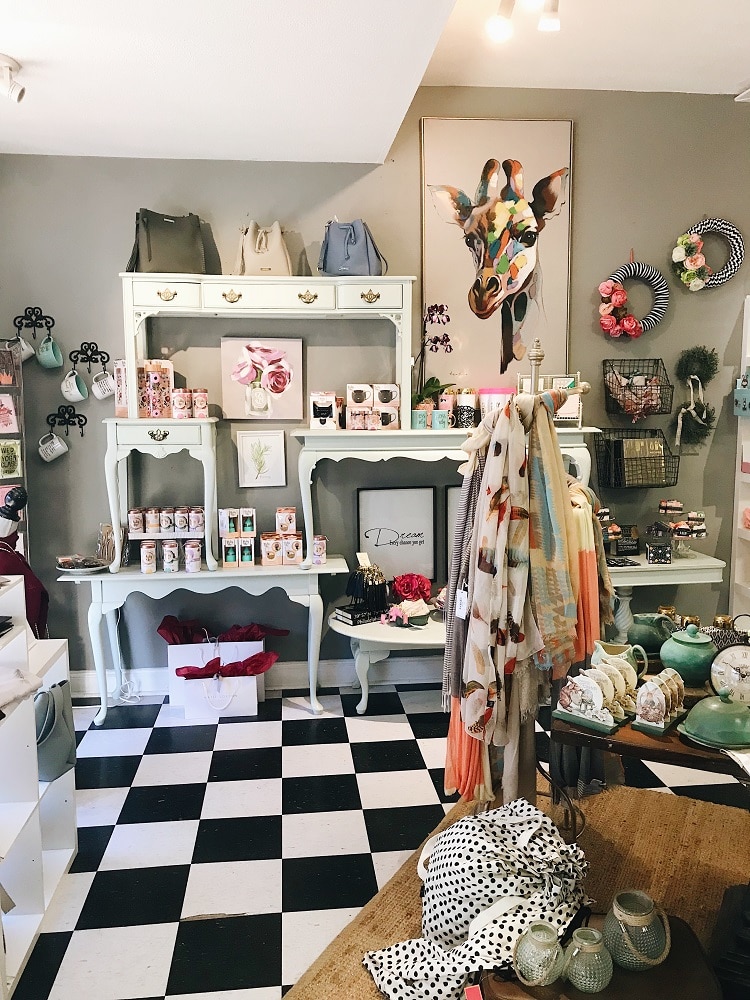 Open since February of 2016, Flowers by Jena Paige lends a burst of color and beauty to Downtown Historic Downingtown. Owner Jena Paige Barlow Kendra, who studied at the Art Institute of Philadelphia, brings an eye for design to all of her stunning floral creations.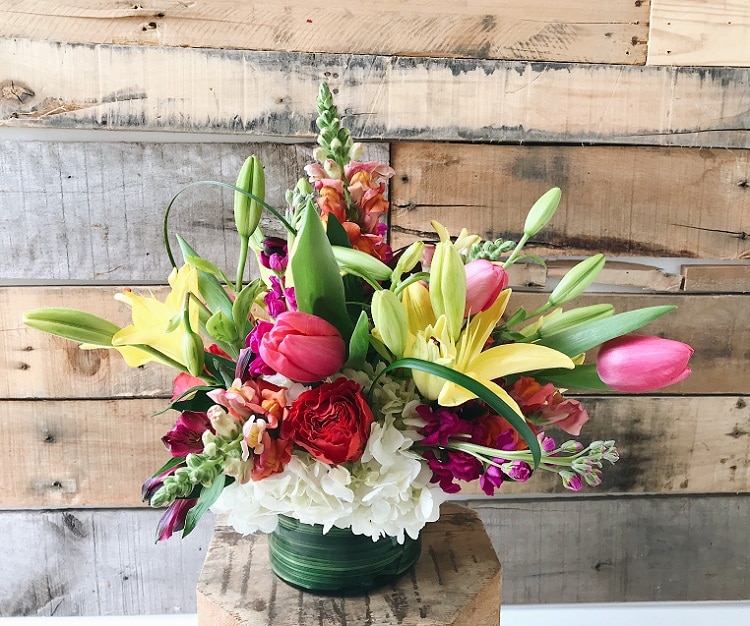 Her full-service florist business and boutique specializes in lush arrangements ranging in style from classic to creative. She's also curated a roster of unique gifts from fellow artisans, like elegant hand-poured candles from Brooklyn Candle Studio, adorable mugs and designer office accessories. Whether you need flowers for a prom, party or wedding or just want to send a smile to a loved one (custom bouquets can be delivered to the greater Downingtown area), Jena's got you covered with gorgeous blooms. 111 E. Lancaster Ave.; (484) 364-4508
San Marco Ravioli and Macaroni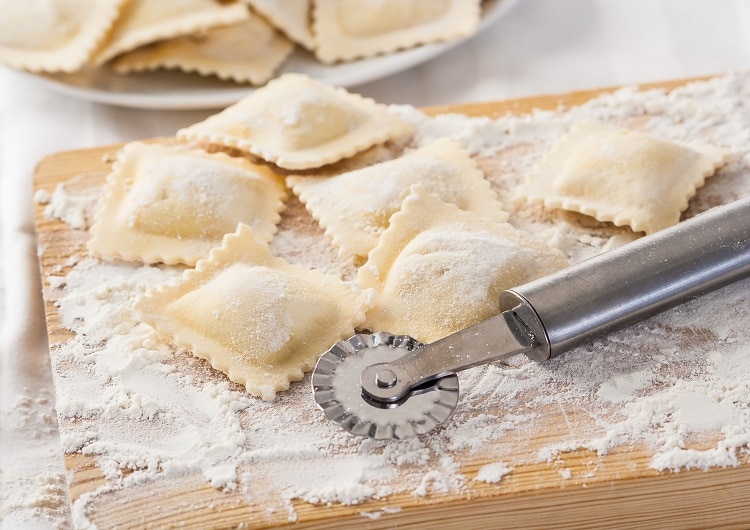 Fresh pasta is one of life's great small pleasures. The next time you're craving Italian food, check out San Marco Ravioli and Macaroni, a small shop that features many varieties of pasta, ravioli (try the lobster flavor, a fan favorite) and gnocchi, as well as meatballs, sauces and other ingredients. Everything is made from scratch, resulting in simple, rustic flavors that taste just like homemade, but without any of the work or dirty dishes.
The people working at San Marco are always friendly, welcoming and happy to answer questions or share cooking techniques with customers. This is old-school-meets-new-school food at its best! The shop is open Tuesday through Friday from 9 a.m.–6 p.m., Saturday from 9 a.m.–5 p.m. and Sunday from 9 a.m.–2 p.m.; closed Mondays. 275 Norwood Rd.; (610) 269-8642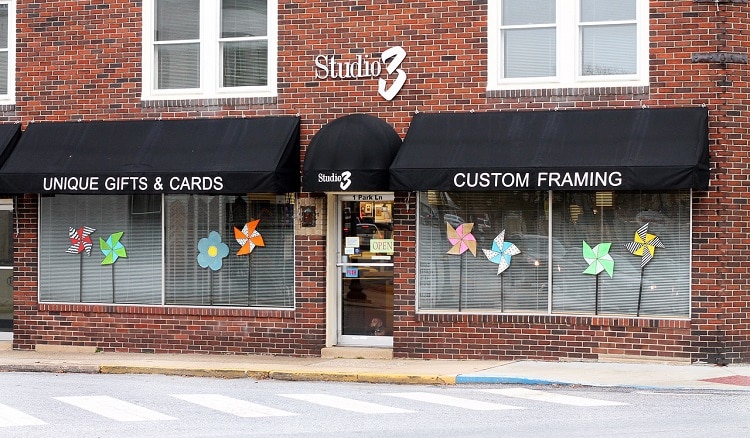 You can buy a readymade frame in any craft shop or department store. But, when it comes to treasured works of art, mementos of significant life events or anything else sentimental or special, only custom framing will do. Quality custom framing is a true craft that should only be entrusted to the pros, and in Downingtown, you need look no further than Studio 3 Custom Framing. Since 1965, this shop has changed hands a few times, but one thing has remained: the expertise, care and skill of its owners and staff to preserving the art and memorabilia of its customers.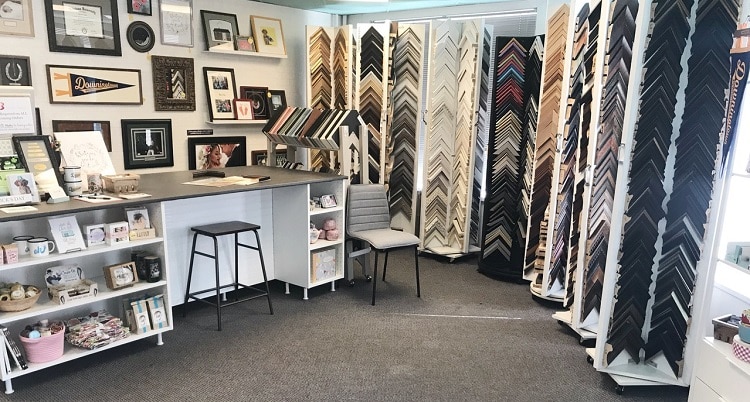 In addition to extensive framing options, Studio 3 also carries a lovely selection of cards and gifts (many of them locally made and locally themed!) as well as art prints and posters. And, while you're there, make sure to say hello to Ammo, the adorable shop dog!
Please note: due to the recent birth of their daughter, owners Kyley and Mike DiLuigi will be operating Studio 3 by appointment only during the months of March and April in 2018. Please call or text (484) 693-0072 to schedule an appointment. Regular hours of operation will resume in May: Tuesday through Friday from 10 a.m.–5:30 p.m. and Saturday from 10 a.m–3 p.m.; closed Sunday and Monday. 1 Park Lane; (610) 269-2424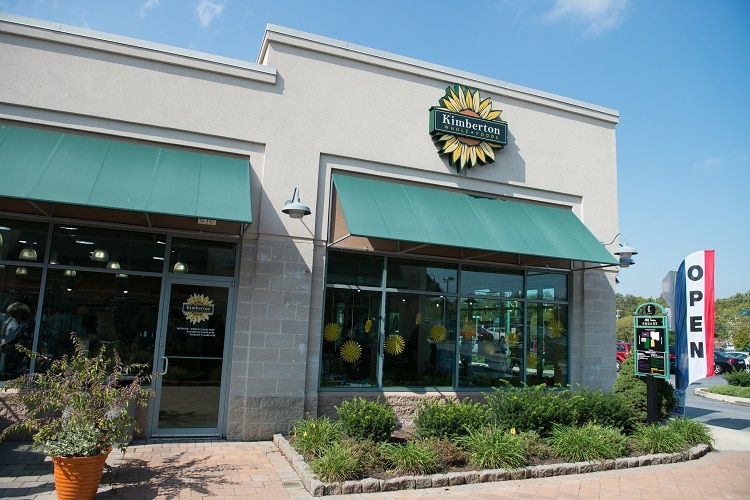 Whether you need specialty ingredients, trustworthy vitamins and supplements or you simply want to do your weekly grocery shopping in a place where transparency, quality and community are front and center, Kimberton Whole Foods is a Downingtown destination you don't want to miss. Its shelves are lined with the best products — sourced locally whenever possible — ranging from beautiful, organic produce, to organic and raw dairy, to budget-friendly bulk ingredients, like dried beans and grains, to natural body care essentials, and everything in between.
The friendly, knowledgeable staff are ready and willing to help customers in any way, and the warm, inviting atmosphere is reminiscent of a time when markets were neighborhood gathering places instead of anonymous mega stores. While you're there, don't miss the delectable prepared foods section (perfect for nutritious lunches or dinners on those nights when you're just too tired to cook) and locally brewed kombucha on tap!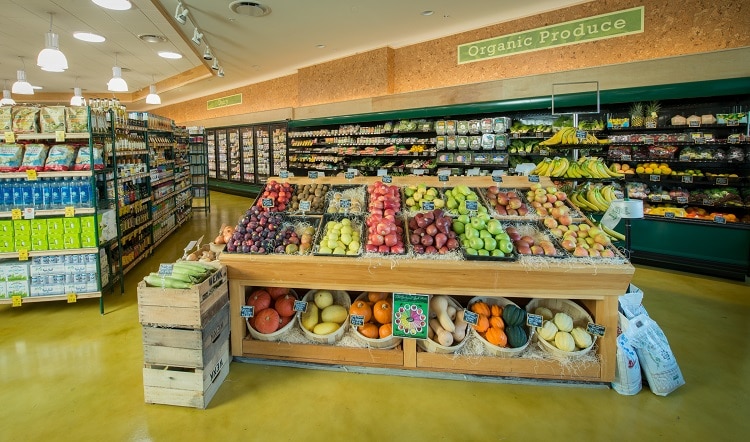 The Downingtown location even has a comfortable, natural light-flooded café area, where you can enjoy a quiet morning with coffee and the newspaper, or you can catch up with a friend over lunch. Stop by Monday through Friday from 8 a.m.–8 p.m., Saturday from 9 a.m.–8 p.m. and Sunday from 9 a.m.–6 p.m. 150 E. Pennsylvania Ave.; (610) 873-8225
Kimberton Whole Foods also has locations in Kimberton, (610) 935-1444; Malvern, (484) 324-2800; Douglassville, (610) 385-1588; Ottsville, (610) 847-2419; and coming soon, a new location in Collegeville!
---
East Branch Brewing photo

: 

East Branch Brewing Co.

Ravioli photo

: 

Bigstock

Studio 3 photos

: 

Studio 3

Kimberton Whole Foods photo

: 

Kimberton Whole Foods

Flowers by Jena Paige photos

: 

Jena Paige