Article originally appeared on PA Eats. By Emily Kovach.
If you're looking to cut out meat and/or animal products from your diet, you're not alone. More and more, eaters are experimenting with plant-based diets. We're totally on board: Whether it's for health, ethics or ecological concerns, eating more plants is always a good idea!
This lifestyle shift comes in many forms: Some people go fully vegan, cutting out every last animal product, and they never look back. Others choose one meal a day to go plant-based, or follow something like Mark Bittman's "Vegan Before 6" system, where the first two meals of the day are vegan and dinner is more flexible. And, those looking for a smaller commitment may just cut out red meat, occasionally swap in nut-based milks for animal dairy or try "Meatless Mondays."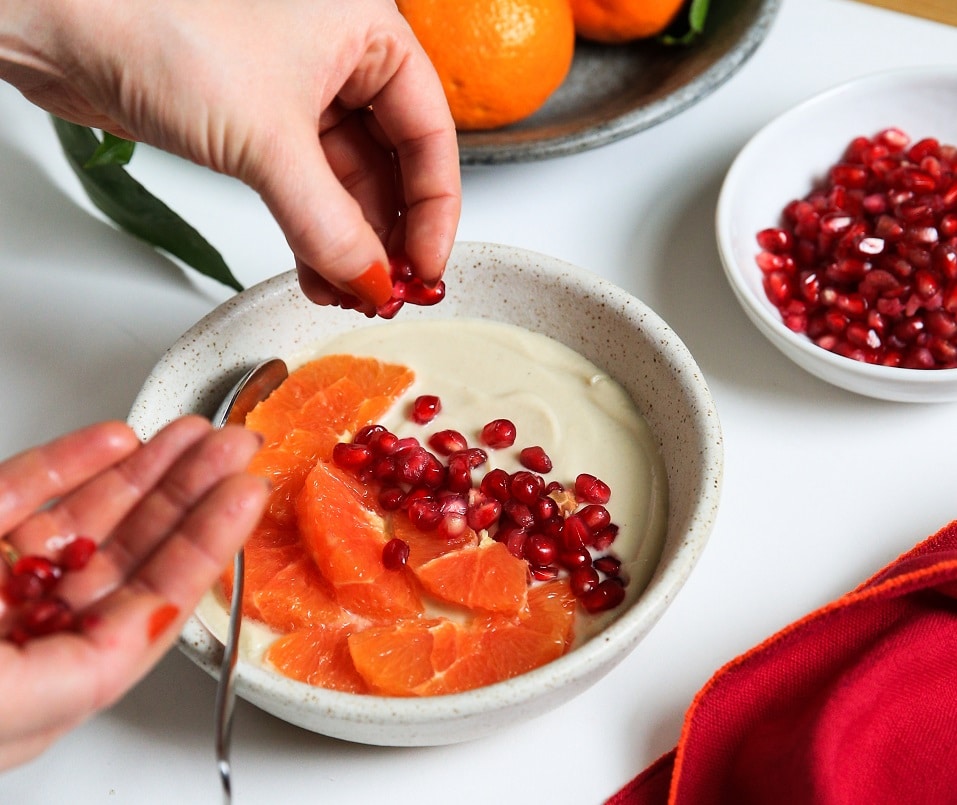 Diet is a personal choice, and no one way is "best." However, sticking to a new diet — whatever that may be — can be tricky. Giving up foods that you're familiar with is tough, and changing habits takes real work. Luckily, one thing you don't need to factor in to your decision to go plant-based is sacrifice. Long gone are the days of flavorless vegan food and texturally challenged "mock meats." You can find ample and delicious substitutes for meat, dairy products and eggs if you just know where to look! Kimberton Whole Foods, which has been keeping vegans and meat-eaters, alike, stocked with local, nutritious and organic foods since 1986, is positively flush with plant-based proteins, alternative milks and so much more.
Here's how to make it through each meal of the day with products from your local Kimberton Whole Foods location (items may vary from store to store):
Breakfast
Fried eggs, bacon, sausage, cereal and milk — the traditional American breakfast is loaded with meats and other animal products. Just because you've decided to give up these things doesn't mean you can only have fruit every morning (but, if that's what you want, Kimberton Whole Foods' produce section has all the local, organic fruit your heart desires!).
Follow Your Heart makes a pretty incredible plant-based egg replacement, VeganEgg, made with non-GMO soy milk. This can actually be scrambled (hello, breakfast burritos!) and also used to replace whole eggs in pancakes, waffles and baked goods.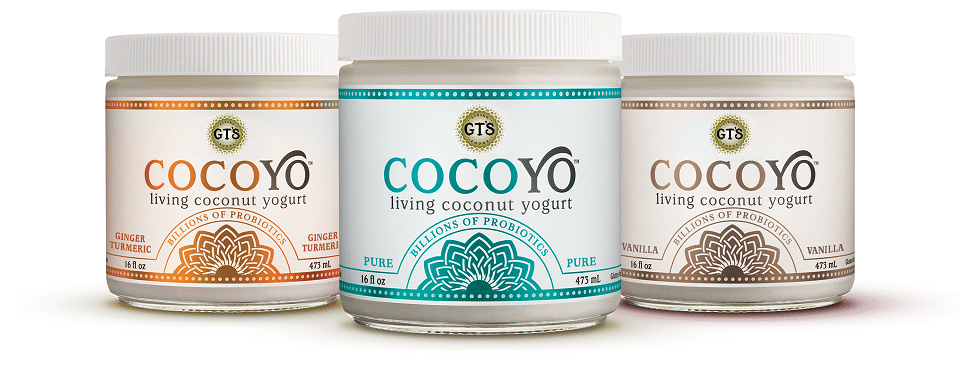 GT's Synergy, makers of the kombucha you know and love, recently debuted a line of CocoYo Living Coconut yogurts. Find them at Kimberton Whole Foods in plain, ginger and vanilla varieties. Handcrafted with premium ingredients, these vegan yogurts are cultured with billions of living probiotics, which promote good gut health and proper digestion.
GT's yogurts aren't the only option: Lavva makes whole-food, plant-based yogurts in a range of tasty flavors, like pineapple, raspberry and strawberry. These contain no added sugar, and are based on exotic ingredients, like buttery pili nuts, starchy plantain, cassava and creamy coconut. Soy-, gluten- and dairy-free, Lavva's yogurts contain 50 billion live probiotics per serving. Vega, who you might recognize from its line of plant-based protein powders and bars, also makes a line of protein-rich, cashew-based yogurt (13 grams of protein per serving!) in blueberry, strawberry and vanilla.
Do you miss spreading your bagel with cream cheese? Kite Hill has you covered with almond-based cream cheese. Cultured for that wonderful tang, these are velvety and smooth, despite not containing animal-based diary. Find plain and chive flavors in Kimberton Whole Foods' refrigerated section. Kite Hill also makes dairy-free almond yogurts in blueberry, vanilla and peach.
Another company that's revolutionizing the vegan food market is Miyokos. Its cultured vegan butter and cream cheese (made from cashews) are amazing on toast and bagels — we especially love the Un-Lox Your Dreams, a cream cheese spread spiked with seaweed, spices and sea salt, a really nice option for anyone who craves lox at brunch time. Miyokos butter and cream cheese can also be used for baking, making dips and appetizers, or pretty much anything else the conventional versions can do!
Pennsylvanians love their scrapple, and if you thought going plant-based means you have to say goodbye to this meat treat for good, think again! Further proving that pretty much anything can be vegan-ized, Russian Pepper's Vegan Scrapple contains mushrooms, white polenta, whole-grain buckwheat flour, onions, garlic, herbs and spices — and it surprisingly nails the taste and texture of this classic breakfast food. Bonus: Russian Pepper handcrafts all of its food in small batches, and the company is based in West Chester, PA!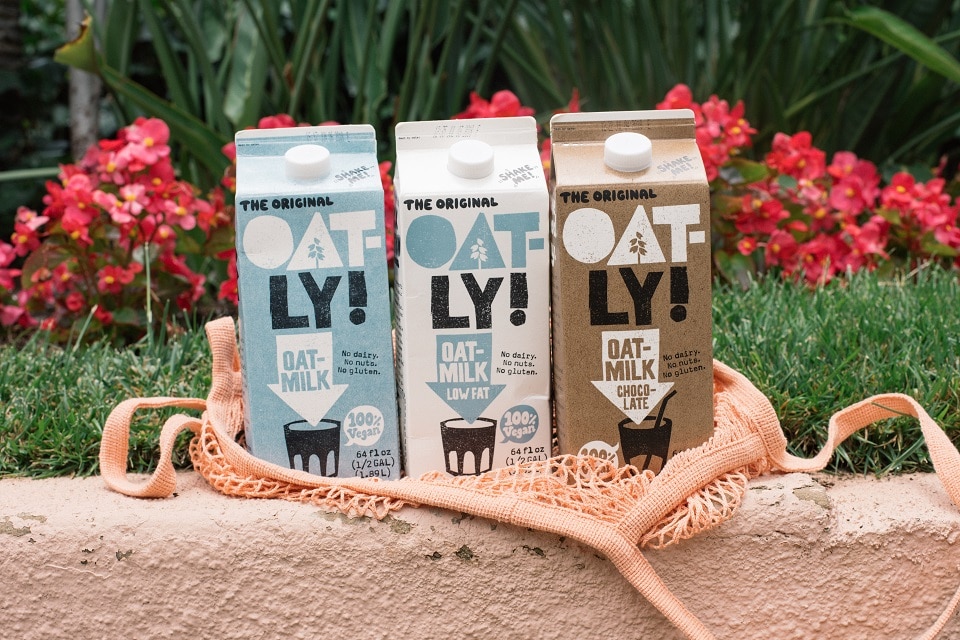 Of course, there are dozens of brands of nut- and seed-based milks out there to make smoothies, dress up your cold brew or pour on granola, but we're particularly excited about Oatly, a newer brand of oat-based milk from a startup in Sweden. Perfect for anyone avoiding soy or tree nuts, Oatly milks are smooth, creamy and taste really good (and the packaging is cute!). Find Oatly at Kimberton Whole Foods in chocolate, original and low-fat varieties.
Lunch
When the BLT cravings strike — and they will — be prepared with plant-based bacon. Yes, this may sound like a bit of an oxymoron, but there are some really great options out there! Sweet Earth Foods, a California-based company that refers to itself as a team of "zen farmers," makes Benevolent Bacon, which are strips of seitan (a meat-alternative made from vital wheat gluten) smothered in smoky hickory sage sauce. The strips are cut thin, so they crisp up and add that perfect salty crunch to a BLT. While you're at it, slather some Follow Your Heart Veganaise on your bread and enjoy a delicious, cruelty-free sandwich!
If a grilled cheese is more your speed, try the 100% vegan cheeses from Violife. Its Alternative Cheddar Slice and Alternative Shredded Mozzarella actually melt and are made with coconut oil, and they're suitable for anyone avoiding soy. Violife also makes vegan feta and cream cheese, all of which are available at Kimberton Whole Foods.
When you're in the mood for a hot dog, don't despair. Vegetarian hot dogs were once a cruel joke: They would look similar enough to the meaty version, but the flavor and texture would just be … off. The new wave of plant-based meats are so much better! One of our favorites is the excellently-named Yeah Dawg, from a Kickstarter-backed company that makes delicious and not-weird vegan dogs that are both soy- and gluten-free. Made with fresh beets, sweet potatoes, potatoes, carrots, sunflower seeds, gluten-free flours, herbs and spices, these hot dogs are great grilled or fried up in a bun, or they can be swapped in for sausage in any of your favorite recipes.
Dinner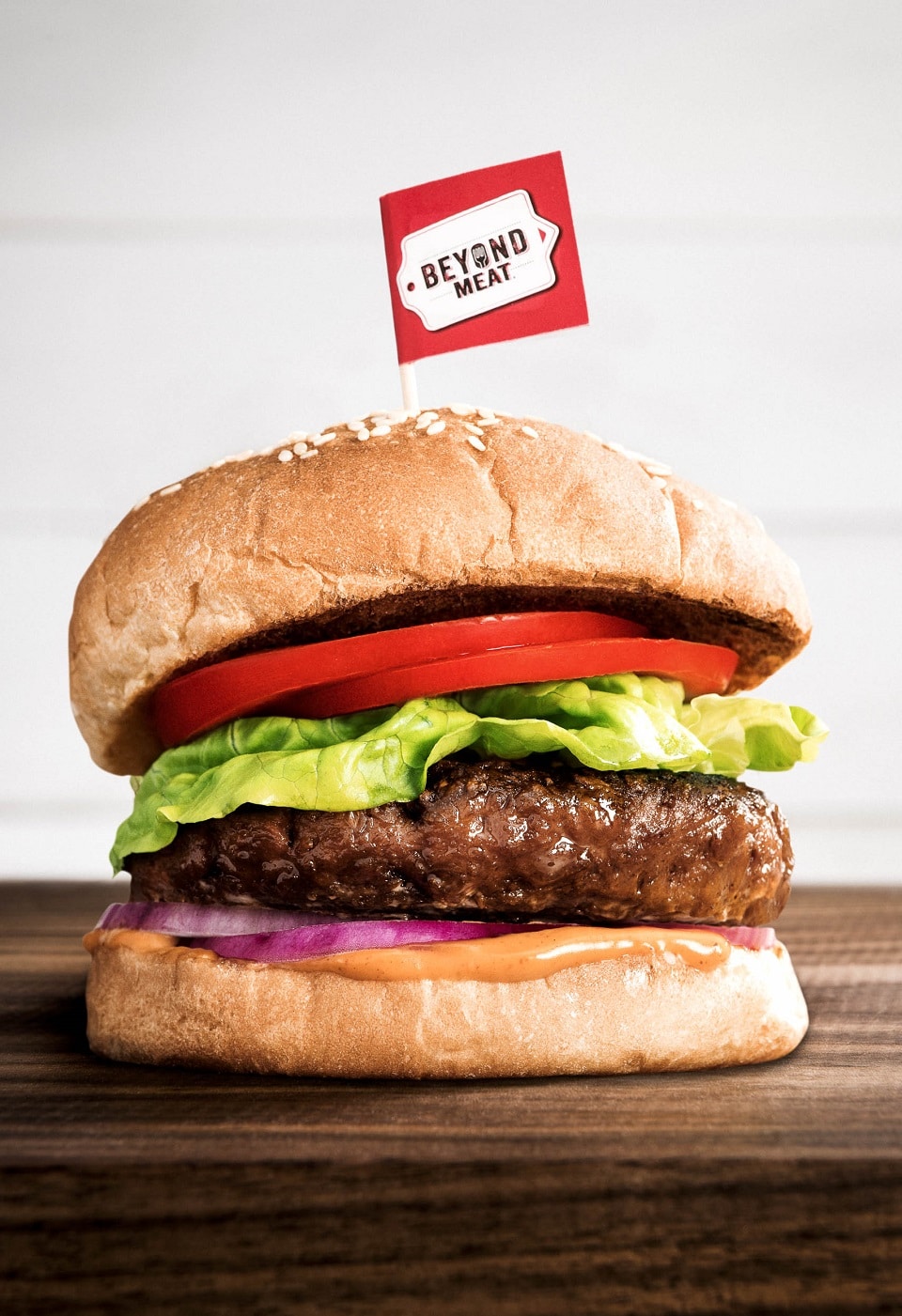 Perhaps no other company better represents the evolution of plant-based proteins than Beyond Meat and its wildly popular The Beyond Burger. We've eaten plenty of beef burgers and can say with no hesitation that these burgers absolutely hold their own. The texture and flavor are almost bizarrely spot-on, and the burgers are so juicy and flavorful. GMO-, soy- and gluten-free, they're also packed with protein. Seriously, what is not to love?
Other dinner inspiration can be found in Sweet Earth Foods' Traditional Seitan Strips, which are seasoned and cut thin, perfect for fajitas or any other dish where you'd find strips of steak or beef.
If you're enjoying fajitas or tacos, grab a jar of dairy-free Nacho Cashew Queso or Spicy Blanco Queso Dip from Siete Foods to up the ante. These impossibly creamy, cheesy dips are cashew-based and have no added sugars or starches, and they are grain-free, gluten-free, dairy-free, and vegan and paleo-friendly.
Both Follow Your Heart and Go Veggie make shredded vegan Parmesan cheese, which can add a little pop of flavor to pasta, veggie and rice dishes. Pick up a vegan mozzarella log from Miyoko's and make a pizza, or pair one of its cheese wheels, in tempting flavors like double cream chive and double cream garlic herb, with a crusty baguette and salad for a lighter meal.
Dessert
Vegan food can be just as comforting and even indulgent as foods made from, or with, animal products (which we hope is becoming apparent as you read this). Just as modern food companies have made serious strides, in terms of dairy-free cheese and plant-based proteins, so, too, have companies on the sweet side!
One such innovator is Hail Merry, with prepared desserts that have become instant classics, especially for anyone who isn't fond of baking, or who is worried about baking without traditional ingredients. Its chocolate almond butter tart, chocolate mint miracle tart and Meyer lemon miracle tart come in snackable, three-ounce portions. Enjoy a few bites of mind-blowing deliciousness (or share with a friend), of rich filling, like ganache and lemon curd. These are made fresh, so you'll find them in Kimberton Whole Foods' refrigerated section.
Cookies can also get a vegan makeover! P.S. Snacks makes plant-based cookie dough in chocolate chip, fudge brownie and peanut butter. The dough is made with ingredients like almond butter, chickpeas and coconut oil. The cookies bake up beautifully, or — and this is the best part — can be enjoyed raw, straight off the spoon, with no concerns about bacteria, unlike cookie dough made with eggs.
Just look at how many amazing plant-based foods there are waiting for you at Kimberton Whole Foods! We hope this makes your transition, or continued commitment, to a plant-based lifestyle a little less daunting, and a whole lot more exciting!
Shop for these items, and so much more, at your closest Kimberton Whole Foods: Collegeville, (484)971-6055; Douglassville, (610) 385-1588; Downingtown, (610) 873-8225; Kimberton, (610) 935-1444; Malvern, (484) 324-2800 and Ottsville, (610) 847-2419.
---
Feature photo and yogurt photo: Lavva Yogurt
CocoYo photo: GT's Synergy
Oatmilk photo: Oatly
Grilled veggies with cheese photo: Violife
The Beyond Burger photo: Beyond Meat
Vegan queso photos: Siete Foods